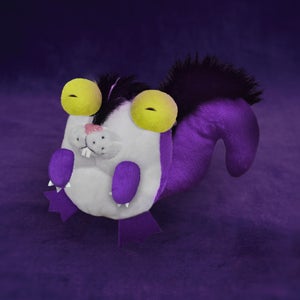 $

24.00
So stinkin' cute! So stinkin' limited!
The plush Chonk has lept from the pages of John Layman and Rob Guillory's popular "CHEW," published by Image. This officially licensed replica measures approx. 4-inches tall.
The part-Chog, part-Skunk hybrid is hand-numbered and limited to 250 cuddly Chonks worldwide.
It's a collectible, not intended for children. For ages 15 and up.
Not guaranteed to get you tripping your ass off. But to be safe, do not sniff.
Made in China. Prototype shown.